Eye Exams in Eatontown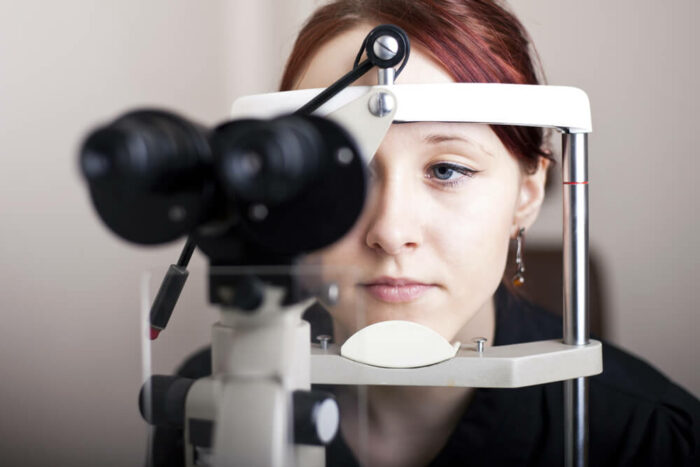 It is important to have regular comprehensive eye exams, regardless of your age or physical health.
During a comprehensive eye exam, Dr. Edison will not only determine your prescription for eyeglasses or contact lenses, but will also check your eyes for common eye diseases, assess how your eyes work together as a team and evaluate your eyes as an indicator of your overall health.
To inspect the inner structures of your eyes, including the retinas and optic nerve, there are two methods that can be used and both are offered at Barry Edison Ophthalmology. They are the following:
A new diagnostic tool called Optomap allows Dr. Edison to view the retinas without the use of pupil dilation. The Optomap is a revolutionary diagnostic tool that allows for an ultra-widefield retinal examination by capturing a 200° high-resolution image of the retina in a single photo, without dilation.
The use of dilation eye drops temporarily causes the iris to open wide, giving the doctor a good view of the internal structures of the eye. While your eyes are dilated close work, reading, and bright lights can be difficult..
It is recommended that you have a comprehensive eye exam every one to two years, depending on your age, risk factors, and physical condition.